Restriction on Global Tender of Upto Rs. 200 Crore
No Global tenders for Government tenders of uptoRs 200 crore
Global tenders to be disallowed upto Rs 200 crores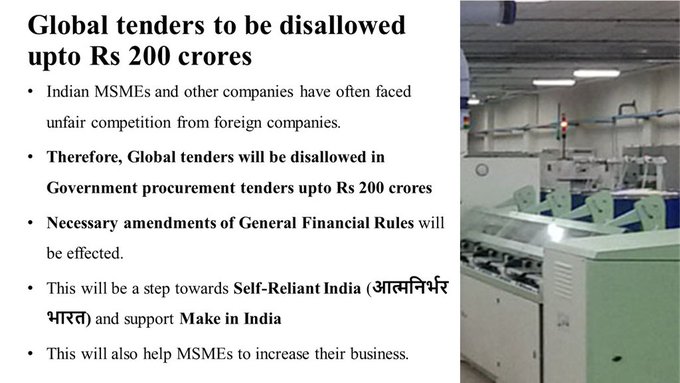 • Indian MSMEs and other companies have often faced unfair competition from foreign companies.
• Therefore, Global tenders will be disallowed in Government procurement tenders upto Rs 200 crores
• Necessary amendments of General Financial Rules will be effected.
• This will be a step towards Self-Reliant India (आत्मनिर्भर Bharat) and support Make in India
• This will also help MSMEs to increase their business.